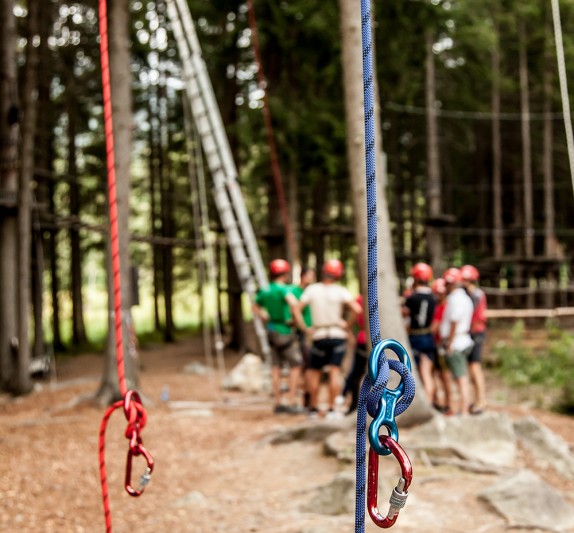 Information
After the obligatory instructions by the trainer and only if you are wearing our equipment (harness, helmet, via ferrata set and pulley) you can master indipendently the courses of your choice. After entering the adventure park you can stay three hours; during this time you can accomplish the courses also more than once. If someone is unable to continue a course it is possible at any point to be abseiled by one of the trainers and hence taken back on the ground safely and quickly.
All the safety-related parts and equipments are being inspected regularly by competent personnel. An experienced team of adventure park trainers with a special training in this sector ensures your safety and your best possible supervision.
Clothing
It is recommended to wear trainers or trekking shoes. You shouldn't wear new clothes (because they could get dirty due to tree gum). For safety reasons, the use of the adventure parc without shoes is not allowed;
Hungry?
You can buy snacks like ice cream, chocolate bars etc. directly in our adventure parc. We have water, coke etc. chilled for you.